CITADEL PRECISION MEDICINE LLC.
Dedicated To Discovery. Committed To Care.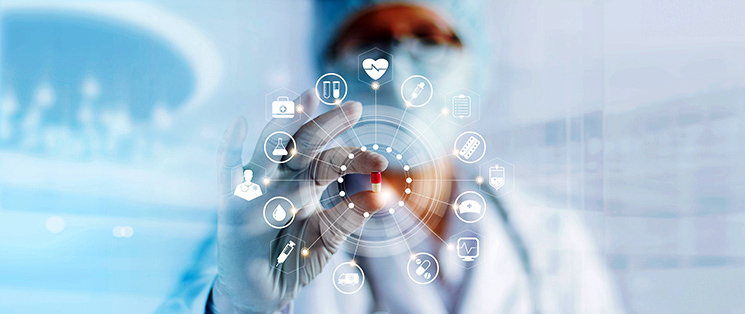 Citadel Information Services (CIS) Inc. announces an expansion of the organization into Precision Medicine and Healthcare.
The new venture of CIS, Citadel Precision Medicine LLC (CPML) aspires to leverage and deliver on the promise of Precision data-driven approaches and advanced technologies to influence the design and development of targeted therapies for patients afflicted by cancer, genetic disorders and rare diseases.
Precision medicine analytics have the ability to detect the early onset and subsequent progression of disease, positively impacting the market potential of pharmaceutical products for chronic, and rare diseases and genetic disorders. Moreover, precision medicine strategies extensively benefit patients and healthcare systems through tailored and better treatments for life threatening diseases that further promotes global market expansion aligned to the commercial pursuits of Pharma and Biotech organizations.
Precision medicine is beginning to make an impact on the treatment of different diseases, but there are still challenges that must be overcome, such as the complexity of interventions, the need for marker validation, and the level of evidence necessary to demonstrate effectiveness.
In an effort to address these challenges, CPML's initiatives are constructed on a foundation of Science, Discovery and Real-World Healthcare experiences. CPML's 3 cornerstones, viz; Global Health Networks, Global Insights and Global Health Equity, are oriented towards leveraging seminal insights from patient and healthcare journeys, medical expertise and foundational semantic knowledgebases, to transform the treatment recommendations and healthcare delivery to patients in need.
CPML's enterprise technology framework addresses the challenges of design and recommendation of targeted treatments and healthcare solutions, using multifaceted, phenomenological, quantitative multi-modal data and non-orthogonal AI/ML-driven analytical methods to inform Precision Medicine & Healthcare
CPML will also strive to provision Health Equity in the form of data-driven insights, risk-assessment tools and educational content to patients, providers, payers and other stakeholders. Our ambition and aspiration, is to influence the practice of healthcare and deliver the right medicine to the right patient at the right time, adhering to FAIR & ALCOA principles among other standards at all times.
Through our new venture, we seek to leverage interoperable data and digital technologies, build strategic partnerships and facilitate health equity, to deliver Precision Medicine & Healthcare to patients globally.